We have a winner - Matthew Buoscio!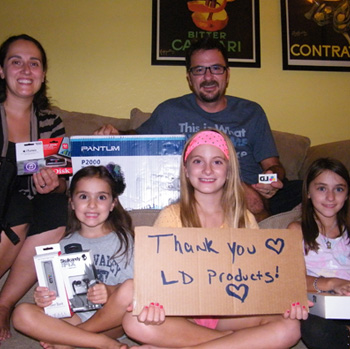 "Currently I am a stay at home dad to three girls, ages 8, 7 and 4. We like to go hiking in the mountains and I also enjoy mountain biking and reading when I have some free time.
We plan on using the prize in the very near future opening our deli business. My wife and I are chefs, me doing baking and pastries while my wife handles the rest of the culinary aspect of things.
I checked out your website for some ink for a printer and saw the contest so I thought I'd enter. With such an awesome prize, I never thought I would be selected as the finalist. I am so excited to receive the prizes because I always try to stay updated on the latest technology and I am in the process of switching everything over to Mac.
Thank you so much for the opportunity to win such an awesome prize pack!"
Make sure to enter our current contest...

...and be sure to check out LDProducts.com for great prices on printer ink & toner!