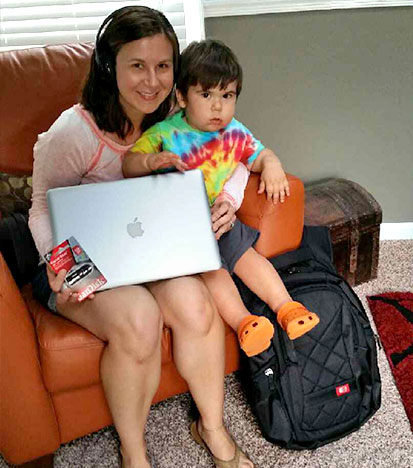 "I'm fortunate to be a stay at home mom to our 19 month old son, Simon. My husband is in the Army and we are stationed at Aberdeen Proving Ground in Maryland. When I'm not chasing after our son, my husband and I like to try international foods (we love Indian food buffets) and catching up on our favorite shows. We love to travel too!
I was not a customer of your products but definitely will be now!
I came across the promotion through a friend on Facebook and thought it was a great sweepstakes to enter.
This prize could not come at a better time since we are traveling across the country to Washington state in a month for a wedding. We now will have something to occupy our son's time on the long plane ride. We also have one laptop at home, so it will be nice to now have a his and hers!
I want to thank LD products for the opportunity to enter! This is an amazing prize and my family and I are truly grateful!"